Vulpine Consulting Services maintains a 24 hour emergency assistance hotline.
When you find yourself alone and in a difficult situation, Vulpine professionals will be there for you 24 hours a day, 7 days a week. Our senior executives will be personally involved in all emergency hotline operations.
Response services are available in and around the following cities in China: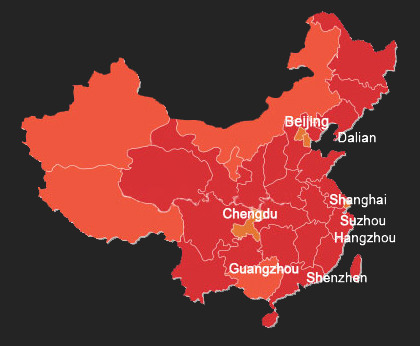 Beijing
Changsha
Chengdu
Chongqing
Dalian
Dongguan
Fuzhou
Guangzhou
Hangzhou
Harbin
Hohhot
Ji'nan
Jiamusi
Nanjing
Qingdao
Qinghuangdao
Qingzhou
Shanghai
Shenyang
Shenzhen
Suzhou
Tianjin
Wenzhou
Wuhan
Wuxi
Xi'an
Whether you are in a natural disaster or have become an unfortunate victim of crime, Vulpine's Rapid Response Team is never far away.
In the event of an emergency, our specialists will race to your side to protect your security. Our team of professionals is trained to deal with a variety of security issues from natural disasters to violent crime and terrorism. Our team consists of multinationals and Chinese who can also assist in a variety of situations such as vehicle traffic accidents, robbery, theft and other disputes with locals.
By utilizing a comprehensive, multistage process, our response professionals follow thorough and proven techniques to ensure:
The client is swiftly removed from danger
Property is protected when applicable
Important family and business contacts are notified
Arrangements for emergency travel and accommodation are covered
Whether you are visiting China for the first time, or are venturing into an unfamiliar part of the country, emergency response coverage is a must for today's international business traveler.